Home - Welcome to Sonifex
Where To Order
Products By Category
New Product Release:
The AVN-DIO12 Dual Microphone Input to Dante® with Mic Gain. (Now Shipping)
The AVN-DIO12 is a dual microphone input to Dante® converter with adjustable mic gain in the Sonifex DIO range of Dante® input/output devices. It's effectively 2 x AVN-DIO09 units in a single chassis, still offering A/D circuitry with a world-class E.I.N. of 129dB. See more >
The easiest way to connect legacy SDI equipment to the Dante® network, the AVN-DIO10 can be used for simultaneous embedding and de-embedding. This simple plug and play audio/video interface provides a convenient and elegant method of connecting legacy 3G/HD/SD-SDI equipment to the Dante® AoIP audio network. The AVN-DIO10 takes an SDI feed, de-embeds the 16 audio channels and places them on channels 1-16 of the Dante network, mapped using Dante Controller. It simultaneously takes the 16 input channels mapped to the device on....More >>
---
Technical Papers:
Click here to access the Technical Papers >
Company Opening Hours:
Monday to Thursday: 8:30am to 5:00pm
Friday: 8:30am to 4:30pm
These simple plug and play audio interfaces provide a convenient and elegant method of connecting legacy analogue and digital audio equipment to the Dante AoIP audio network. What's the difference between these units and others? The audio quality. We're using A/D and D/A circuitry...? More >>
---
Next Exhibition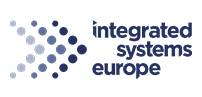 ISE 2023
Stand: 7H160, Fira, Barcelona.
31st January - 3rd February 2023,
https://www.iseurope.org/welcome
---
Catalogue & New Product Brochure
---
Sonifex Ltd. 61 Station Road, Irthlingborough, Northants, NN9 5QE, UK. Tel: +44 (0)1933 650700 EMail: sales@sonifex.co.uk