Category: AoIP – Dante®/AES67 Audio over IP Products
AVN Contents
Dante® Products
The AVN Dante® Commentators take a new approach to provide a multi-purpose configurable tool for commentary teams. Their power lies in the impressive mix engine which overlays the usual Dante® Controller settings. Once Dante® flows have been made, inputs and outputs can be mixed freely to AoIP or physical inputs and outputs, controlled using the programmable buttons and rotary encoders, which control the gain and pan of inputs, outputs or cross-points, allowing total flexibility for different situations.
These new Dante® audio interfaces convert balanced analogue or AES3 inputs and outputs to Dante AoIP. For analogue I/O, 4 and 8 channels bidirectionally, 16 channel inputs and 16 channel outputs are catered for. On these analogue products, global line up level can be set for inputs and outputs. For AES3 there is an 8 stereo channel bidirectional interface. All analogue and AES3 models can be ordered with either single or dual redundant Dante ports.
Simple to configure and operate, these cost effective rack-mount solutions offer an easy solution for AV professionals and system integrators.
| | | | |
| --- | --- | --- | --- |
| AVN-AIO4 | 4 Input, 4 Output Dante® Interface, PoE | more >> | |
| AVN-AIO8 | 8 Input, 8 Output Dante® Interface, PoE | more >> | |
| AVN-AIO8R | 8 Input, 8 Output, Dual Dante® Interface, PoE | more >> | |
| AVN-AI16 | 16 Input Dante® Interface, PoE | more >> | |
| AVN-AI16R | 16 Input Dual Dante® Interface, PoE | more >> | |
| AVN-AO16 | 16 Output Dante® Interface, PoE | more >> | |
| AVN-AO16R | 16 Output Dual Dante® Interface, PoE | more >> | |
| AVN-AESIO8 | 8 AES3 Input, 8 AES3 Output Dante® Interface, PoE | more >> | |
| AVN-AESIO8R | 8 AES3 Input, 8 AES3 Output Dual Dante® Interface, PoE | more >> | |
These simple plug and play audio interfaces provide a convenient and elegant method of connecting legacy analogue and digital audio equipment to the Dante AoIP audio network.
What's the difference between these units and others? The audio quality. We're using A/D and D/A circuitry that provides analogue performance that's 10 times better than similar competing products, offering >120dB of dynamic range.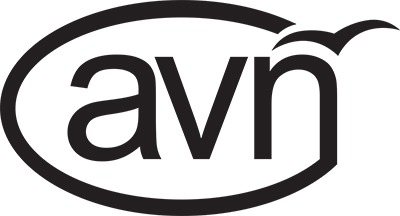 Sonifex joined the RAVENNA group in 2012 and the AVN (Audio/Video/Network) product range is the result of our R&D in the area of audio over IP. If a Sonifex product starts with the letters 'AVN', then it's part of the family of products which can send audio to each other over an IP network (AoIP).
IEEE1588 PTP Grandmaster Clock with GPS Receiver
The AVN-GMCS is a PTPv2 grandmaster clock for use with AoIP applications. IEEE1588-2008 PTPv2 (precision time protocol) is used to synchronise all the nodes within a network. To achieve this one of the nodes must become the master clock and distribute time packets to the others. The AVN-GMCS is designed to perform this role simply and accurately, enabling sub micro second synchronisation between all nodes.
Limited Availability
Our new range of AVN talkback/listening/paging intercoms aid communication between studios, stages, theatres, offices and different areas in a facility or building complex. They have both 4-wire and AoIP sources and destinations, and use RAVENNA/AES67 as the audio transport mechanism, allowing simple CAT 5 cabling and expansion.

Limited Availability
In the 'new' world of AoIP, imagine the situation where every audio network has hundreds of inputs from multiple sources streaming to multiple destinations. How can you check and monitor so many AoIP audio sources easily?
The AVN-PXH12 is a world first – it can simply and effectively simultaneously monitor and mix up to 24 AES67 AoIP sources in a compact 1U rack to a speaker/headphone combination in a quick and intuitive way. Any AES67 audio channels on your network can be assigned to input channels on the unit and mixed down to analogue outputs, a headphone output and built-in speaker.
Limited Availability
These are a range of 3 audio interfaces which mix and route analogue, AES3, microphone & AES67 stream inputs to analogue, AES3 & AES67 outputs.
The heart of each portal is the web-enabled mix engine. Any physical input and AES67 stream input can be mixed or routed to any physical output or AES67 stream output, with gain alteration at the input, the mix point or the output. Up to 16 x AES67 input channels and 64 x AES67 output channels can be created in each portal, supporting the full range of AES67 packet times and channel counts.
With this flexibility, the portals become advanced problem-solving boxes, allowing them to be used for any applications where monitoring of inputs and outputs, and mixing of signals is required. In addition, supporting native AES67, multiple stream outputs can be provided and this is combined with remote handling via GPIO, VGPIO, SNMP and Ember+ support.
Example applications include:
8 stereo channel cleanfeed generator.
Send 64 streams of IFB to connected belt-packs.
8 output zone mixer.
Input mixer with input/output metering and stream AES67 generation.
Multi-channel mic mixer.
Distribute 8 stereo channels of audio over an SFP fibre connection.
Headphone distribution system, with separate feeds to each headphone output.
Each of the portals can be ordered either with the input/output metering displays (D version) or without and there are two options for rear panel connectivity - with XLR/RJ45 connectors or terminal block (T version) connectors.
AVN Portal Features:
All of the portals have the following feature-set:
Responsive webserver software mixer/router to mix any input to any output.
'T' version has audio I/O on terminal blocks.
'D' version has input & output metering on bright front panel displays, with 9 metering types and channel idents.
Up to 8 x AoIP AES67 input streams with a maximum of 16 x input channels to be routed.
Up to 8 x AoIP output channels with a maximum of 8 channels each, providing up to 64 x stream outputs.
Input/output full-scale line-up.
Input and output gain adjustment.
Output connections capable of supplying analogue power to satellite headphone amplifiers, the AVN-HA1 and AVN-HD1.
SNMP V2 - Gets, Sets & sending traps.
Ember+ remote control.
Dual 1Gb Ethernet & 1Gb SFP ports.
Dual AC & DC power supply inputs.
10 user assignable GPIO ports and relay output.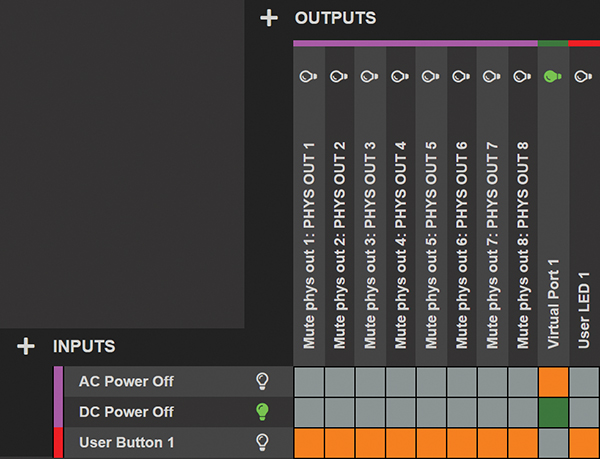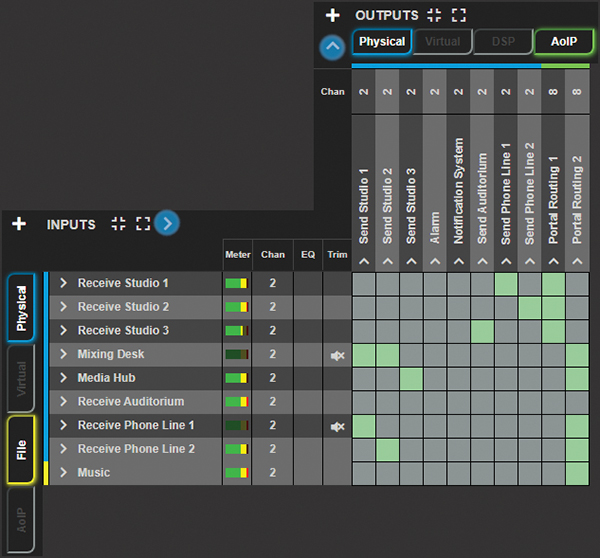 Analogue and digital headphone amplifers to be used with the AVN-Portals.
Limited Availability
An 8 x 4 channel mix engine forms the central core of a powerful presenter in-ear monitoring system, allowing up to 32 Presenter Remote controllers to alter the mix output levels of 1 of 8 virtual mixers (VMs), each with 4 mono channels.
Technician Remote units can oversee all VMs, adjusting the level of the 4 mono inputs of each VM in case presenters are busy, or for total remote operation.