Category: Remote Control
SCi Software Control Interface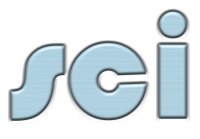 Used to remotely configure and control devices via RS-232 or TCP/IP; multiple devices can be connected simultaneously; and includes drivers to control DHY-03, DHY-03EC, RB-ADDA2 and RB-DS2 units.
Redbox Products

The RB-IPE is a 1U rackmount unit designed to provide remote control of GPIO and analogue control voltages over an Ethernet network. Configured using a built-in web server, two units can control each other across an Ethernet network, or a single unit can be controlled via Ethernet commands and the web server interface. The unit can be used in any position where you need to remotely acquire GPO signals or remotely control equipment, for example controlling equipment at unmanned posts, outstations or transmitter sites.
Pro Audio Streamers

The Pro Audio Streamers are a range of three IP to audio and audio to IP streamers which have professional analogue and digital inputs and outputs. They allow audio
to be streamed around a building, wan or lan using IP audio and CAT5 cabling infrastructure.