Mixing Consoles - Input Channels
S2-CML Mic/Line Channel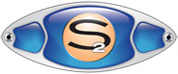 The mic/line input channel is a mono input with a button switch to select either Mic or Mono Line.
For the Mic input, phantom power at +48V can be configured. The Mic input has a jumper selectable high pass filter to remove low frequency rumbles. If the Mic input is used for the presenter's mic it can also become the talkback mic. The talkback function will be retained when the channel input is switched to Line.
Equalisation is fitted as standard on this channel and is enabled by the EQ button, providing 10dB cut and boost at HF (6.5kHz) and LF (100Hz). A balanced line level insert send and return is available for the Mic input for the insertion of an effects, or voice, processor into the mic channel. The send and return is disabled in Line mode.
There are logic remote input controls for Mic Cough muting and Reverse Talkback. There are output controls for Mic Cue lights and separate line remote start/stop controls by fader or ON button. Both latching and momentary contacts are catered for.
The remote outputs on the 9 way D-type plug are fed from NPN opto-isolators.
The Mic input provides a jumper selectable output to facilitate either Control Room speaker or Studio speaker muting and the channel can also be used to control either one of two separate timer displays.
In addition the Line input can be configured with all the features of the Mic input when used as a Mic input with an external microphone amplifier, e.g. for monitor muting purposes.Gold plated Neutrik XLR connectors are used for the audio inputs and outputs.
Technical Specification For S2

Input/Output Impedances

Mic Input:
> 1k5Ω electronically balanced

Mono Line Input:
> 20kΩ electronically balanced
Stereo Line Input:
> 20kΩ electronically balanced
PGM & AUD Output:
< 75Ω electronically balanced

Mono Output:
< 75Ω electronically balanced
Monitor Outputs:
< 75Ω unbalanced

AES Input/Output:
110Ω

S/PDIF Input/Output:
75Ω
BNC Wordclock input:
50Ω

Input/Output Gain Range

Mic Input:
Preset pot +13dB to +66dB ref -50dBu, TRIM pot ±12dB

Mono Line Input:
Preset pot -6dB to +10dB ref 0dBu, TRIM pot ±12dB

Stereo Line Input:
Preset pot -6dB to +10dB ref 0dBu, TRIM pot ±12dB

Telco Input:
Preset pot -6dB to +10dB ref 0dBu, TRIM pot ±12dB
Telco Output:
Preset pot -6dB to +4dB ref 0dBu
Mix Minus Input:
Preset pot -6dB to +10dB ref 0dBu, TRIM pot ±12dB
Mix Minus Output:
Preset pot -3dB to +3dB ref 0dBu
Digital Input:
0dBFS = +12dBu on input; TRIM pot ±12dB allowing 0dBu to +24dBu
Digital Output:
0dBFS = +18dBu

Frequency Response

Mic Input:
40Hz to 20kHz, -1dB,+0dB (-3dB at 130Hz with HPF in)
Line Inputs:
20Hz to 20kHz, - 0.5dB,+0dB
RIAA Input:
30Hz to 16kHz ±1.5dB RIAA equalised


Noise (20Hz to 20kHz)

Mic Input E.I.N.:
-129dB with 150Ω source
Stereo Inputs (fader down, no routing):
-89dB ref 0dB
Stereo Inputs (fader down, one channel routed):
-89dB
Stereo Inputs (unity gain, no routing):
-89dB
Stereo Inputs (unity gain, one channel routed):
-86dB
Stereo Inputs (unity gain, two channels routed):
-83dB
Distortion
Total Harmonic Distortion:
0.015% at 1kHz, 0dB
0.025% at 10kHz, 0dB

Crosstalk

Inter-channel:
< -90dBu
Stereo:
-90dBu at 1kHz

Equalisation

LF Shelving at 100Hz:
±7dB
HF Shelving at 6.5kHz:
±7dB


Range

Pan Range:
off/-3dB centre/off

Balance Range:
±6dB

Common Mode Rejection Ratio

Mic Input:
> 100dB at 70dB gain

Digital I/O

Sync Input Sample Rate:
30kHz - 100kHz
Output Sample Rates (Using Onboard Clock):

32kHz, 44.1kHz, 48kHz, & 96kHz

Output Sample Width:
16, 20, 24 bit (24 bit on V2 ODA/ODP)

Output

Headphone Output Load:
>45Ω, 400Ω recommended
Maximum Output (Analogue):
+26dBu balanced into 2kΩ or greater

Power

Power (S2-PSU):
Filtered IEC, switchable 115V, 230V, fused, 210W max.
Dimensions (S2-PSU):
(Raw):
48cm (W) x 24.3cm (D) x 8.8cm (H)
19" (W) x 10" (D) x 3.5" (H)
Dimensions (S2-PSU):
(Boxed):
51cm (W) x 41.5cm (D) x 17cm (H)
20" (W) x 16.3" (D) x 6.7" (H)
Weight (S2-PSU):
Nett: 6kg Gross: 7.8kg
Nett: 13.2lbs Gross: 17lbs
Dimensions (S2-PSUS):
(Raw):
48cm (W) x 23cm (D) x 4.4cm (H)
19" (W) x 9" (D) x 1.7" (H)
Dimensions (S2-PSUS):
(Boxed):
55cm (W) x 39.3cm (D) x 8.5cm (H)
21.6" (W) x 15.5" (D) x 3.4" (H)
Weight (S2-PSUS):
Nett: 1.58kg Gross: 2kg
Nett: 3.5lbs Gross: 4.4lbs