FAQs
Reference Monitor Frequently Asked Questions (FAQ)
The Reference Monitor provides the ability to control volume and balance levels remotely. This must be enabled by linking Pin 15 to 5 volts via a 10k Ohm resistor.
The volume and balance can then be controlled by varying the voltage on the relevant pin* between
0 and 5 volts.
(* volume pin 5 and balance pin 13)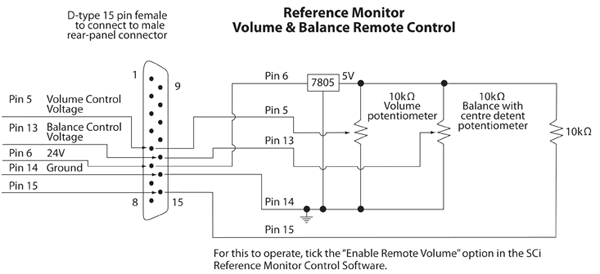 The circuit above illustrates how this can be achieved from the connections available on the remote port.
For reference monitor RM-2S4 or RM-4C8 units with serial numbers below 1216 it should be checked whether there is a 1k termination resistor fitted to Q42 and if so then it should be removed.
This prevents excessive loading of the SDI bus which can result in intermittent failure to boot, or white noise from the speakers and main output.
Please see picture below for details: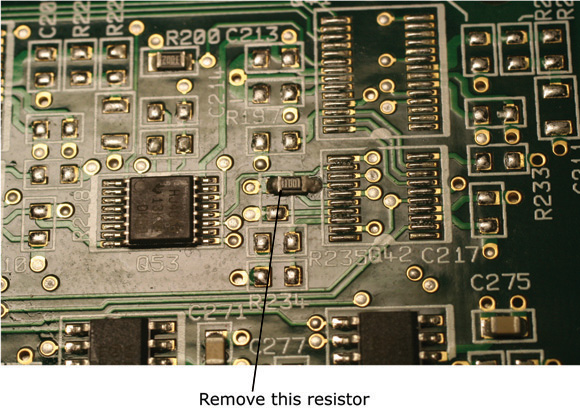 This modification only applies to units not fitted with an RM-HD add on card from shipping.