FAQs
Sonifex Mentor PC Clock Card Frequently Asked Questions (FAQ)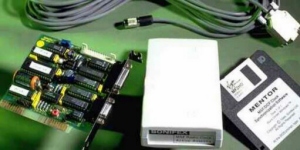 This FAQ (frequently asked questions) answers some of the popular questions asked about the Mentor Clock Card and the way it operates. If you have any specific questions regarding the operation of Mentor which aren't covered below, please contact your nearest distributor, or Sonifex directly.
Download this FAQ as a text file
Related Links:
What are the MSF maintenance periods for 2001?
The annual maintenance of the BT Rugby 60kHz MSF transmitter system will be:
From: 1300 BST on Monday 16 July 2001
To: 1300 BST on Monday 30 July 2001.
During this period it is likely that the service will be interrupted, although these outages will be kept to a minimum. The service will be restored overnight between 2000 BST and 0800 BST whenever possible.
The MSF signal may be taken off-air for maintenance for up to 4 hours on the first Tuesday of every April, July, October and January between 1000 UTC and 1400 UTC. The dates and times (in UK local time) for these maintenance periods in 2001 and 2002 are, therefore as follows:
2 January 2001 from 1000 to 1400 UTC
3 April 2001 from 1100 to 1500 BST
3 July 2001 from 1100 to 1500 BST
2 October 2001 from 1100 to 1500 BST
1 January 2002 from 1000 to 1400 UTC
2 April 2002 from 1100 to 1500 BST
2 July 2002 from 1100 to 1500 BST
1 October 2002 from 1100 to 1500 BST
If you require any additional information, please contact the National Physical Laboratory at:
Time and Frequency Services
Centre for Electromagnetic and Time Metrology
National Physical Laboratory
Queens Road
Teddington
Middx.
TW11 0LW
Telephone: 020 8943 6880
Facsimile: 020 8943 6458
EMail: time@npl.co.uk

Does the Mentor clock card work with MS-Windows 2000TM?
Yes, it does. It operates with MS-Windows 95TM,MS-Windows 98TM,MS-Windows NTTM and MS-Windows 2000TM.
What type of PC do I need to run a Mentor clock card?
Pretty much any standard PC compatible should be able to use the card, but you must make sure that it has an ISA bus slot for the card to fit in. Most modern PC's have PCI bus slots, with a couple of ISA slots, but some only have PCI expansion slots. Check with your PC vendor before purchasing. Can I use it in a stand-alone mode relying only on its own real time clock? Yes you can. The card is accurate to within 6 seconds per month.
Can I use it in a North American computer?
Yes you can provided it is compatible (see above). You won't be able to receive the MSF or DCF signals, but it can be used as an accurate clock reference.
Can the Mentor clock-card be synchronised to an AES/EBU input?
Yes it can. You need the ANT-EBU antenna option. This converts the AES/EBU input to MSF which the clock-card can read.
I need to synchronise the time of the PC's on a network. Do I need a lot of Mentor clock-cards?
No, you only need one card which operates on one PC (usually a server). You can then use the Mentor Time Server software to distribute the accurate time to other PC's on the network.