Press Release
Spotted: Eight Sonifex AVN-PXH12 AES67 Channel Mix Monitor and AoIP Portals at the Biathlon World Championships in Östersund, Sweden (March 2019)
24 October 2019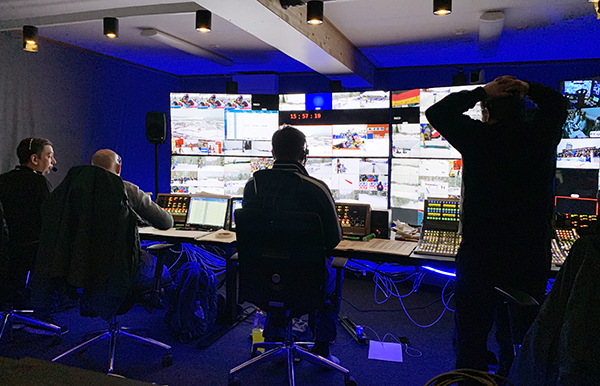 Rolf Eriksson-Starckman, Broadcast Engineer at Sveriges Television (SVT) was responsible for the audio network at the event. They built a 'produktionsyta' (production area) on site for essential location personnel, with the rest in the main sound control and production control rooms back at SVT HQ in Stockholm. The Sonifex units were used to take audio feeds from Stockholm to the remote site using a Ravenna network, and some analogue inputs at the remote site back to Stockholm and between intercom panels.
The Sonifex AVN-PXH12 is primarily designed for monitoring AoIP audio channels in a compact 1U format rack. Any AES67 audio channels (compatible with Ravenna and Dante) on your network can be assigned to input channels on the unit and mixed down to analogue and headphone outputs and a built-in speaker. The unit also sends to the network (as AES67 streams), the eight channels of the four physical stereo inputs and a stereo mix of the speaker output.
All images are credited to Sveriges Television AB, with thanks.