Press Release
Sonifex Hybrids Achieve Australian & New Zealand Telecom Approval
21st April 2017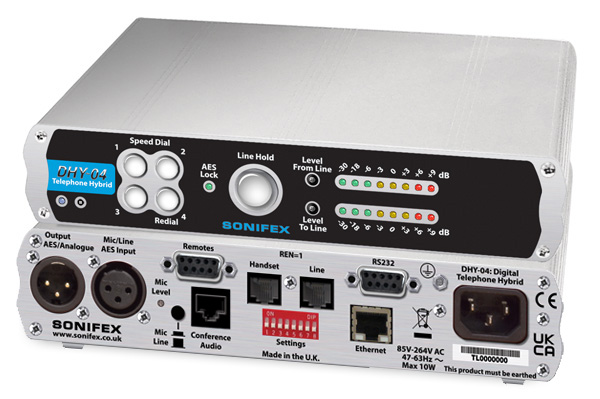 The AVN-TB10AR 10 Button Advanced Talkback Intercom, AoIP Portal.
The Sonifex DHY-04 telephone hybrid has just received telecom approvals for sale and use in Australia and New Zealand. The Australian Communications and Media Authority (the ACMA) is Australia's regulator for broadcasting, the internet, radio communications and telecommunications and as an organisation, they're strong at ensuring that only approved communications devices are attached to their networks.
The ACMA standard adopts the industry standard AS/CA S002 - Analogue interworking and non-interference requirements for Customer Equipment for connection to the Public Switched Telephone Network.
The DHY-04, DHY-04S and DHY-04T models flew through the testing and are now fully compliant with Australian standard AS/CA S002. Due to a mutual recognition agreement between Australia and New Zealand, it is now approved for sale in both countries.
The DHY-04 is an evolution of the existing Sonifex DHY-03, the best quality telephone hybrid in the world, with 76dB typical line balance rejection offering superb performance and crystal clear audio. The DHY-04 model includes auto-sensing combined analogue and AES/EBU inputs and outputs, front panel speed dial buttons, together with an Ethernet interface to allow web browser access to the configuration and internal settings.
For a high resolution image of the DHY-04, click on the image above.
-ends-