Press Release
Vale John Innes
2nd November 2015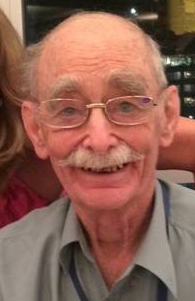 Last week the Australian broadcasting industry sadly lost one of its longest serving and most esteemed engineers with the passing of John Somerville Innes.
Born in 1934, John's career in broadcast engineering spanned more than 60 years and earned him industry recognition and respect worldwide. He was a great mentor to many young engineers and largely regarded as the foremost authority on MF transmission in the country.
John's passion for broadcasting was lifelong. He obtained his Amateur Radio license in 1955 and one of his earliest jobs was repairing two way radio systems for a taxi company. Prior to the advent of Australian television in 1956, John worked on HF and VHF transmitters before transferring his talents to the TV industry. He was instrumental in establishing ATN7 Sydney and BTQ9 Brisbane, joined RCA as a field engineer and eventually became Chief Engineer for the same company.
In 1977 John branched out into his own business operations, initially with transformer manufacturing and ultimately founding the company that became Innes Corporation. His charter was always to provide the best engineering service to all broadcasters but he had a special affiliation with the smaller community groups and independent radio stations. His vast and detailed knowledge of AM transmission sites around Australia was unique and he remained active in a consulting role to the industry until selling his business in 2014.
The volume of heartfelt tributes flowing in from around the world are testimony to the high regard in which John was held by the broadcast community and he will be sorely missed. He was universally acknowledged as a gentleman of great honour and integrity.
Family, friends and colleagues are invited to farewell John at a commemorative service on Monday 9th November 2015 at 12pm in the Magnolia Room, Macquarie Park Crematorium, Cnr Delhi Rd & Plassey Rd, Macquarie Park NSW.
For any additional information please contact Karen Olliver +61 2 99870499 or email karen@sonifex.com.au
-ends-