Press Release
Sonifex Acquire Innes Corporation in Australia
13th June 2014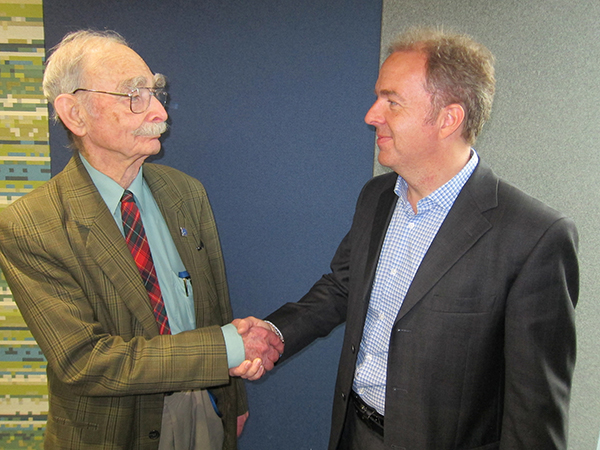 In their first international acquisition, Sonifex have bought the Australian broadcast manufacturer and distributor Innes Corporation. Innes Corporation manufacture a range of high-end PCIe PC cards which include professional analogue and digital audio cards, AM, FM and DAB+ radio capture cards together with Flashlog, a multichannel audio logger. Sonifex are a UK manufacturer of audio and video products for radio and TV studios, best known for their Redbox audio and video interfaces.
Marcus Brooke, Managing Director of Sonifex commented: "We've been involved with Innes Corporation for some time, recently acting as a manufacturer for their audio cards. I was so impressed with the quality and versatility of the audio cards that when we discussed further collaboration, we realised that there was a great opportunity for us to leverage our international marketing skills to sell the Innes PCIe cards to a larger market. In addition, we can combine our R&D departments to work in partnership on some interesting new products."
"Innes Corporation is a long standing and well-respected distributor of transmission equipment in Australia, known for their strong customer support, so in the future I'd hope to make use of their expertise to further improve sales of Sonifex equipment in Australia."
General Manager of Innes Corporation, Karen Olliver said while it is essentially business as usual the new ownership arrangement is good news for Innes Corporation's trading partners and clients. "Between Sonifex, John Innes and Innes Corporation we have over 70 years of combined experience in the broadcast industry. We'll still be offering our customers and suppliers the exceptional level of service and support that they've come to expect from us while drawing on a greater pool of technical resources."
The Australian Sonifex Pty Ltd will still trade under the name Innes Corporation in Australia from 1st July 2014. This is the third corporate acquisition by Sonifex Ltd who bought Nicral Ltd in 2001 and the ProAVM audio product range from SBS in 2006.
About Innes Corp
Based in Sydney, for over thirty years Innes Corporation has been a leader in delivering a diverse range of quality radio and TV broadcast equipment for both the Australian and global market. Founded in 1977, by Managing Director John Innes, Innes Corporation has built a solid reputation in the radio services industry, primarily focusing on transmitters, measuring instruments and audio processing equipment. Today, Innes Corporation continues to develop and manufacture program logging recorders for AM, FM and DAB+ bands, as well as professional sound cards, AM, FM and DAB+ radio tuner cards and time zone delay systems. The combination of in-house technology development with distribution of leading international manufacturer products has created a unique position for Innes Corporation in the Australian broadcasting industry.
-ends-