Press Release
The X Factor use Sonifex SignalLED Signs
4th November 2014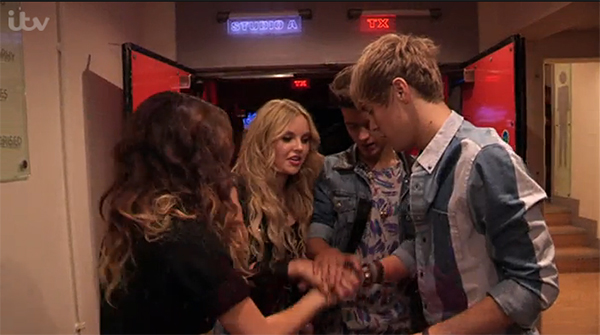 A number of Sonifex SignalLED signs were seen on the popular TV talent show, "The X Factor, which was shown on ITV on Saturday 25 October 2014 at 8pm. It was just before the four piece singing group "Only The Young", were about to perform, that two twin and one 40cm illuminated signs were seen.
The Sonifex SignalLED range of illuminated RGB LED signs are designed for outside recording, on-air & production studios, meeting rooms, conference rooms and for fixed installations. The sign itself contains the control electronics, and RGB LEDs are used, so the signs can be simply configured onsite for your particular requirements.

-ends-
Contact sales@sonifex.co.uk for further information.
US enquiries :
contact Fraser Jones of Independent Audio, tel : +207 773 2424 fax : +207 773 2422
email : info@independentaudio.com website : https://www.independentaudio.com
UK and other export enquiries :
contact Eamonn Heffernan of Sonifex Ltd, tel : +44 1933 650 700 fax : +44 1933 650 726
email : sales@sonifex.co.uk