Press Release
Strictly Come Dancing show Sonifex SignalLED Signs
4th November 2014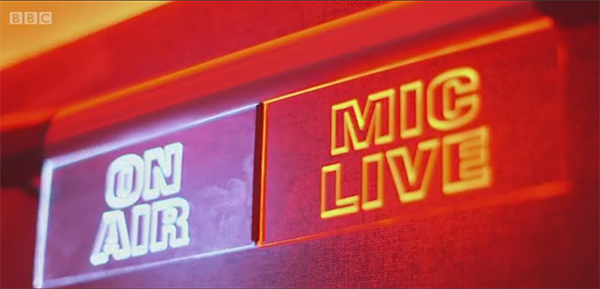 The popular TV show, "Strictly Come Dancing" aired on BBC1 on Saturday 1 November 2014 at 6:30pm showed a Sonifex On Air/Mic Live SignalLED illuminated sign during a shot of Mark Wright at the Heart 96-107 radio studio.
With ultra-modern stylish looks, the Sonifex SignalLED range of illuminated RGB LED signs are designed for use outside and inside studios, meeting rooms and conference rooms to give a dynamic status indication. Because the signs themselves contain the control electronics and the fact that RGB LEDs are used, the signs can be simply configured onsite for your particular requirements. Additionally, they only draw 4W of power making them an energy efficient lighting method.
-ends-
Contact sales@sonifex.co.uk for further information.
US enquiries :
contact Fraser Jones of Independent Audio, tel : +207 773 2424 fax : +207 773 2422
email : info@independentaudio.com website : https://www.independentaudio.com
UK and other export enquiries :
contact Eamonn Heffernan of Sonifex Ltd, tel : +44 1933 650 700 fax : +44 1933 650 726
email : sales@sonifex.co.uk