Press Release
New Multi-Channel IP Stream Logger from Sonifex at IBC 2014
4th September 2014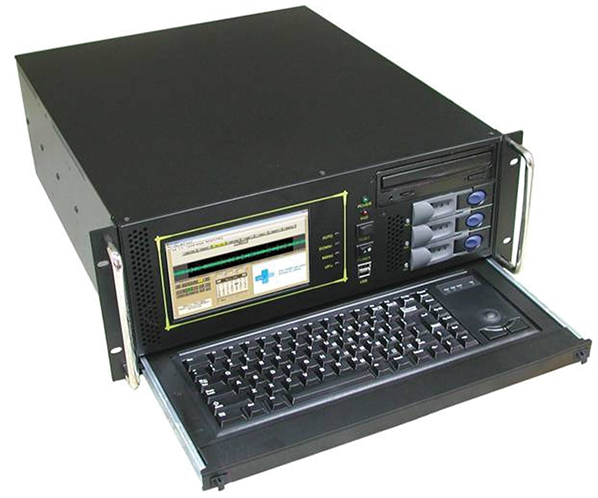 Earlier this year, Sonifex bought the Australian broadcast audio manufacturer and distributor Innes Corporation, based in Sydney. As part of the purchase, a number of products transferred to Sonifex with one of them being the Flashlog audio logger. The new V8 logger software has a number of new features, the biggest of which is the ability to log multiple IP streams.
The Flashlog is a configurable, ultra powerful multi-channel logger which uses the Sonifex Auricon and Digitorc sound cards, IP based line inputs (Axia® or Wheatstone®), radio capture cards and internet radio streams, in a rugged, reliable 4U chassis to continuously log up to 2 years of radio broadcasts or audio. Applications include compliance logging, air checking, content reuse and the monitoring of competitors.
Flashlog is an extremely powerful logger, able to record up to 64 stereo line channels, 32 stereo FM stations, 32 AM stations, 4 DAB+ ensembles and 32 internet radio streams with the number of logging days independently set for each line, DAB+ ensemble, internet stream, AM or FM channel. It is available as a 'software only' purchase, or built into rugged PC rack hardware.
The V8 software can log up to 32 internet radio streams using Shoutcast, Icecast and RTMP protocols. It supports MP3 and HE-AAC audio encoding and also records the metadata. There is a software driver which supports up to sixteen stereo Axia Livewire® inputs and playback outputs and also up to sixteen stereo Wheatstone WheatNet® inputs and playback outputs.
Additional V8 features include the ability to increase or decrease the number of logging days on each line, AM, FM channel or DAB ensemble, full Unicode support for international use, SNMP and FM RDS decoding, SNMP reporting of RDS RadioText and DAB DLS text, as well as DAB MOT and DLS status, MP3 option when saving audio segments, dynamic calendar control showing the range of recorded days and a number of other features.
For more information, please email sales@sonifex.co.uk call +44 1933 650700

-end-
Contact sales@sonifex.co.uk for further information.
US enquiries :
contact Fraser Jones of Independent Audio, tel : +207 773 2424 fax : +207 773 2422
email : info@independentaudio.com website : https://www.independentaudio.com
UK and other export enquiries :
contact Eamonn Heffernan of Sonifex Ltd, tel : +44 1933 650 700 fax : +44 1933 650 726
email : sales@sonifex.co.uk