Press Release
Air Radio Get Hands-On With Sonifex
11th May 2011
Words: 476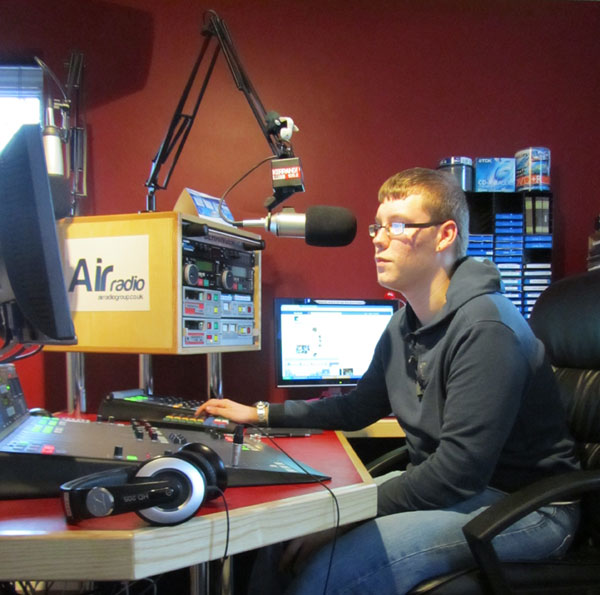 Air Radio started in 2007 as a small internet based radio station, run a few days a week, by a group of 14 year old students from a school ICT classroom. Today, it operates from a small studio just outside Stafford in the UK.
It is currently run by seven members aged 16 to 25 and offers a platform for young people to get hands-on experience in radio and other media, including graphic design and live event planning. The station broadcasts 25 hours of live programming per week, which is provided mainly by young people and has recently put on its first live event in the form of a gig to promote local bands in the Stafford area.
In 2009, the station bought a 15 & 5 channel split Sonifex S2 Digital I/O Analogue Radio Broadcast Mixer, which is used as their main studio console. When asked why they had chosen to buy a Sonifex product, Air Radio said: "We chose the S2 mixer because of its flexibility and ease of use - for a station working with a single studio, it's perfect because it's dedicated Audition bus allows us to record off-air during live output. The simple interface makes the desk very simple to use for people who have never used professional broadcast equipment before - it means you can spend more time thinking about your show rather than worrying about what you need to press next. Also, should we ever require extra channels, we're not stuck with a fixed format unit, and we don't need to get expensive digital cards - we can simply order a new channel and fit it ourselves - without taking the station off-air if need be! Also, the support we have received from Sonifex, both pre-sale and after-sale has been absolutely first rate."
The Sonifex S2 uses the latest technology components and offers digital audio quality with analogue reliability in a modular format. It has a wide range of input and output channels, PFL/cue, fader-start operation of equipment, automatic monitor muting on mic-live, light switching remote outputs, optional EQ on input modules, gram amp input options and two main audio buses, allowing you to broadcast on the PGM bus while recording on the AUD bus, with bus output selection on each module. It also has both digital and analogue input channels, together with simultaneous analogue and digital outputs.
As Air Studio is a non-profit-making venture and in order to keep the station going, the studio is available for hire to third parties who may wish to record their voice or a radio programme.
-ends-