Press Release
Sonifex Announce New Products At IBC 2011

8th September 2011
Words: 224
Sonifex are pleased to show a range of new products on stand 8.E61 at IBC 2011, which include the new S0 Radio Broadcast Mixer and the new range of Pro Audio Streamers.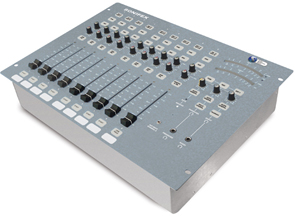 The new S0 Radio Broadcast Mixer is a high quality yet simple to operate radio broadcast console ideally suited to community radio stations, educational purposes and for internet radio. It's easy to understand and has an uncomplicated and intuitive front panel layout ensuring that the unit appeals to novices and broadcast professionals alike, whilst offering a range of user configurable options for flexible operation.
It uses the same high quality circuitry and components as the Sonifex S2 and S1 mixers to provide an audio experience second to none.
It can be fitted flush into a desk-top or can be rack
mounted directly using the front panel mounting holes.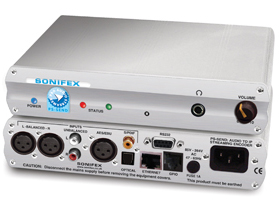 There are three professional audio IP streamers in the new Pro Audio Streamer range providing encoding and decoding and which allow audio to be streamed around a building using IP audio and CAT5 cabling infrastructure. The PS-SEND converts an audio input to an IP stream, the PS-PLAY reads an IP stream and outputs to balanced and unbalanced audio line levels and the PS-AMP reads an IP stream and outputs audio to stereo speakers. Each unit also has an ethernet web server to allow configuration.

-ends-
For further images click here >
Contact sales@sonifex.co.uk for further information.
US enquiries :
contact Fraser Jones of Independent Audio, tel : +207 773 2424 fax : +207 773 2422
email : info@independentaudio.com website : https://www.independentaudio.com
UK and other export enquiries :
contact Eamonn Heffernan of Sonifex Ltd, tel : +44 1933 650 700 fax : +44 1933 650 726
email : sales@sonifex.co.uk