Press Release
Soundbuz supplies AMP Radio Networks with Sonifex

7th December 2011
Words: 617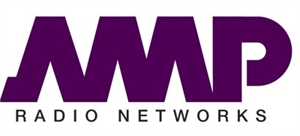 MALAYSIA: AMP Radio Networks has purchased a range of Sonifex equipment from local dealer Soundbuz for its broadcasting facility in Kuala Lumpur. Attracting a reported 11.65 million listeners a week, the station owns nine radio stations and broadcasts in four languages.

A Sonifex RB-DDA6A six-way AES/EBU digital distribution amplifier was sold to the broadcaster, which AMP uses for its audio transmission path. The AES program output from an on-air studio connects to a master control room, and then the feed is distributed to the main transmission paths. An RB-DA6 six-way stereo distribution amplifier was also purchased, which AMP uses for its broadcast studios and for any outside broadcasts when an analogue source is required for multiple feeds.
AMP also purchased three RB-DA6G six-way stereo distribution amplifiers, which it uses for its FM transmission site. Soundbuz also sold five RB-UL1 unbalanced-to-balanced single converters and four
RB-ADDA2 combined A/D and D/A convertors to the broadcaster, which AMP's Jude Dawson describes as 'life-saving gear'.
AMP's new RB-UL4 quad unbalanced-to-balanced convertor, meanwhile, is utilised at the broadcaster's transmitter sites as a fixed installation. As part of the purchase, Soundbuz supplied an RB-DA 4X5 distribution amplifier/mixer and an RB-DAC1 digital-to-analogue converter. 'We use this when there is a video crew shooting inside our on-air studio when we require an analogue line level feed of the studio program.
Since our studio program is AES, the DAC1 does a brilliant job as a DAC quick-fix,' Mr Dawson enthused.
The recent purchase wasn't the first time AMP purchased Sonifex equipment from Soundbuz, and Mr Dawson explained his reasons for continuing to purchase from the dealer: 'In my experience, Sonifex products are reliable, easy to install and to configure, and are very simple to operate. Soundbuz has been very reliable and has been a resourceful vendor, and is able to cater to both our technical requirements whilst providing competitive pricing for its products. We continue to do business with Soundbuz because of these factors,' he explained.
'We have been selling Sonifex equipment to AMP since the end of 2007, and so far I haven't had any feedback on any manufacturing defects,' added Soundbuz owner, Ganz Lim. 'It makes perfect sense for a company like AMP to have the best equipment to continue its leading status in the market,' he continued. 'Apart from an experienced and competent team, reliable equipment is essential for a broadcasting studio to run smoothly.'
Mr Dawson agreed: 'We are the leading commercial FM radio broadcaster in Malaysia, and as such, we need to have robust and reliable systems to maintain our services. We have set a benchmark in terms of our technical competency, and we need to ensure that we have programmes that are of the highest quality possible for our listeners – in terms of both content and audio fidelity,' he asserted.
'As AMP is well-known for its excellent technical team and high level of equipment, I hope that by continuing to purchase the professional-level equipment that it does, it will encourage the growth of that side of the industry,' said Mr Lim. 'In my opinion, radio is the last thing standing in regards to correctly paying royalties and with how influential it is at promoting music. I certainly hope that the medium of radio continues to be successful so as to support the growth of the pro audio industry.'
Mr Dawson described the Sonifex equipment as 'very reliable, as expected. As a matter of fact, since the install, we have purchased a further two RB-UL4s from Soundbuz!' he remarked.
'For the broadcasting industry, reliability seems to be the top consideration, and Sonifex has not failed in this particular section, so it's easy for us to promote the brand,' Mr Lim concluded.
For more information about Soundbuz, visit their website at: www.soundbuz.com
-ends-
For Redbox images click here >
Contact sales@sonifex.co.uk for further information.
US enquiries :
contact Fraser Jones of Independent Audio, tel : +207 773 2424 fax : +207 773 2422
email : info@independentaudio.com website : https://www.independentaudio.com
UK and other export enquiries :
contact Eamonn Heffernan of Sonifex Ltd, tel : +44 1933 650 700 fax : +44 1933 650 726
email : sales@sonifex.co.uk