Press Release
Sonifex Exhibit New Range of Audio Meters At CABSAT 2010

23rd February 2010
Words: 202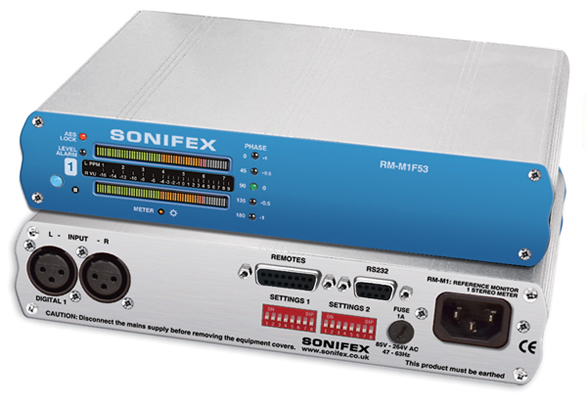 Sonifex are showing a new range of audio meters as part of the Reference Monitor range on stand ZL-12 at CABSAT 2010.
Eamonn Heffernan, Sales Manager, commented: "The meters are very bright, highly accurate and can show a range of different ballistics. They're ideal for production suites or for confidence monitoring with a set of phase LEDs indicating any possible azimuth problems."
There are 8 new Reference Monitor Meters, 5 rack-mounted and 3 freestanding, each offering high resolution metering of between 1 and 4 stereo audio sources. Each stereo source is auto-switching between either analogue or digital AES/EBU format with sample rates up to 192kHz accepted.
The level of each stereo source is displayed on a pair of bright, multi-coloured bargraph meters, with a large choice of accurately modelled scales/responses to suit different applications and local preferences. Separate 5 LED phase meters indicate channel correlation or phase error conditions, and additional LEDs show digital input lock and audio level alarm status.
On the rear panel, open-collector alarm outputs provide hardware indication of audio under-level or silence, audio over-level, sustained phase errors above 90 degrees and digital source lock.
All Reference Monitor Meters operate from global mains voltages (85-264V AC, 47-63Hz) without adjustment.
-ends-
For further images click here >
Contact sales@sonifex.co.uk for further information.
US enquiries :
contact Fraser Jones of Independent Audio, tel : +207 773 2424 fax : +207 773 2422
email : info@independentaudio.com website : https://www.independentaudio.com
UK and other export enquiries :
contact Eamonn Heffernan of Sonifex Ltd, tel : +44 1933 650 700 fax : +44 1933 650 726
email : sales@sonifex.co.uk