Press Release
Sonifex Mixing Console Still Going Strong after 30 years

21st April 2010
Words: 355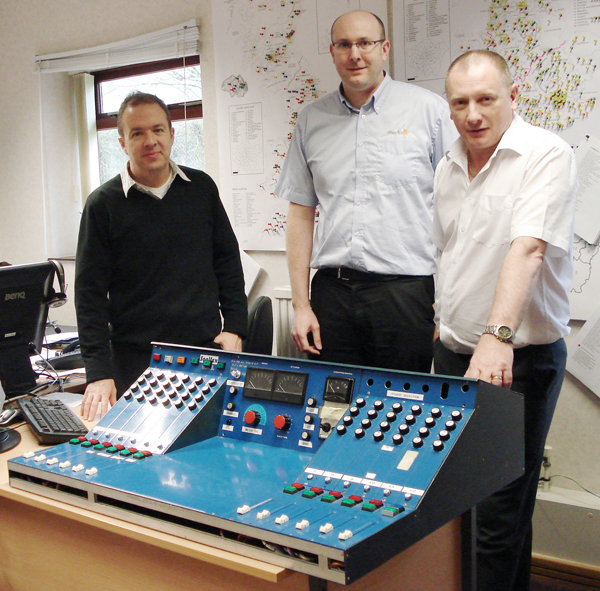 Hospital Radio Bedford, (HRB), is a registered charity that started broadcasting from a 12'x10' room in Bedford Hospital, Bedfordshire, UK, on 28th June 1975.
In 1982 they moved into an air-conditioned portacabin within the hospital grounds and in 1995 transferred back to the main hospital building where they now have three large studios, a record library and a reception area.
Back in 1978, HRB commissioned Sonifex to hand build a mixing desk for their studio. The mixer has been used almost every day, has undergone three studio relocations, and after 30 years of service (with dedicated care and maintenance from the HRB studio engineers) was still going strong.
Last year, as replacement parts were no longer available for the console, HRB decided to replace the ageing mixer with a new Sonifex S2- Digital I/O Analogue Radio Broadcasting Split Mixer. As the original mixing desk was still in such good condition, it was decided that it should be returned to Sonifex for posterity.
Mark Goodwin, Chairman of Hospital Radio Bedford said "The mixing desk has been a remarkable piece of equipment requiring very little maintenance whilst helping to provided countless hours of broadcasting to the patients in Bedford hospital. We have always found Sonifex equipment to be first class and are delighted that they are going to look after our old desk now it has retired from service"
Hospital Radio Bedford is run entirely by volunteers and broadcasts to Bedford Hospital 24/7 with a combination of live and pre recorded material. The committee of seven and around forty members provide over thirty seven hours of dedicated wide ranging radio programmes each week to the 300 patients of the hospital.
Sonifex has been manufacturing high quality audio and video equipment for radio and TV studios for 40 years and has a reputation for quality and reliability. Sonifex supplies equipment to over 60 countries world-wide and is recognised for the quality and reliability of its innovative designs and finished equipment.
-ends-